WELCOME
Since 2011, I've had the privilege of meeting many fine people, and was pleased in being able to offer them one-on-one service, while providing them with immediate possession of their physical gold and silver, at the best prices in Saskatchewan. My hope is to see that every customer leaves knowing they were treated with respect and honesty. Whether you're buying or selling, dealing in precious metals is a private matter, therefore respect for your privacy and confidentiality is paramount and guaranteed. Below are a few comments that customers have left for others to review.
Thanks for taking the time to check out Silvertip Gold.
"Had a very great experience with Gary of Silvertip Gold. Gary is easy to talk to and he made sure that I understood what Silvertip Gold does. Well worth the time that I spent with Gary."
Dale Ward - Saskatoon
"Our transaction with Gary was very smooth, professional with a little humor thrown in as well. We were happy with the result and were paid on the spot. We would certainly recommend his services"
Lyle K. - Outlook, SK
"Gary was great to deal with. He answered my many questions and encouraged me to educate myself properly, to make sure I received a fair price for my product."
HEATHER R – Saskatoon
"I had been hanging onto some gold jewelry for years and finally decided to part with it. Gary was very professional and easy to deal with. No pressure. I highly recommend him!"
MELINDA R – Saskatchewan
"Gary, thanks for a very seamless and comfortable transaction. I would certainly look to you for any future liquidations or acquisitions and should I hear of anyone in the market I'll be sure to advise them of your services and professionalism."
JT - Saskatoon
"I'm glad I found this guy to deal with. I'm happy with what I was offered for everything. Once I called him, he was at my door A.S.A.P.....Very Very happy with the service..THANKYOU !"
CONNIE B – Saskatoon
"My husband and I had the pleasure of meeting Edward today. He was a great guy to do business with. I would highly recommend his services and look forward to any future business with him."
ANNETTE GOODHAND - Saskatoon
"Was looking for someone who deals with bullion in Saskatoon. My first transaction with Gary exceeded my expectations. I sold some scrap gold for a very fair price. Easy transaction with no doubts. Will deal with again and recommend to friends and family. He has earned my trust."
KEVIN Q - Saskatoon -
"Awesome guy to deal with, was my first time investing and he made it very pleasant and easy to understand! Look forward too dealing with you again in the future"
DYLAN - Regina
"Gary has been ethical and honest in educating me on the business of precious metals. I believe he has a long term view of building customer relationships rather than a quick money grab. He is open and honest and doesn't try to make embellished claims of profit performance, it is up to the client to understand the inherent risks of investing or not investing in real money. Gold and silver have historically retained their purchasing power over time,and during the present time of world wide uncertainty, that is comforting! I would recommend others to speak with him and confirm for themselves what I have just said. I believe you are on the right track and I wish you success (hope to do more business with you)."

ROGER C. - Regina
"I have sold placer gold at Silvertip for a few years now, and have always been treated fairly. I'd recommend to anyone."
ANDREW - Saskatoon
"As first time buyer, Gary gave me excellent advice, prompt and professional service. Best pricing I could find. Highly recommend his services! Thank you"
CALVIN W. - Moose Jaw
"I had the pleasure of doing business with Gary at Silvertip. A gold crown fell off one of my teeth and the dentist suggested that these could be sold. I googled for this info. and fortunately was in contact by phone with Edward. He came to our house in an hour or so, and paid for the gold crown. During conversation I found out he also repairs rings and jewelry. It just happened that my wife's wedding ring was damaged, and required a cleaning. He was kind enough to take it home and returned it next day to our house, and the ring was like new and the cost was minimal. He is a fine gentleman providing excellent service. I highly recommend him."
FRED SUTTER - Saskatoon
"Very nice to deal with and I felt very satisfied with the price paid!"
SANDRA VAN ROOTSELAAR - Rural Saskatchewan
"I came into contact with Gary after doing some research on where/how to sell old silver coins. Not knowing the first thing about coins or value, I had spoken with a few different businesses. Gary was very knowledgeable and honest! He was flexible with arranging a meeting and finished appraising the coins within an hour. I appreciated his sincerity and I would highly recommend going through Silvertip for your silver and/or gold needs! Very great experience. "
CHRISTINE P. - Saskatoon
"While travelling into Saskatoon, Canada from California I found Silvertip Gold on the internet seeking out Canadian silver bullion. I called on a Saturday morning and even though he was fishing he dropped everything he was doing and met up with me and everything I was interested in he had and more. Not only was he prompt about meeting up with me, this gentleman was very kind, courteous, and also very reasonable. So if your from out of town or a local, and your into collecting silver coins Gary is the man in town to work with if you are looking for a trustworthy source."
MIKE E. - California, USA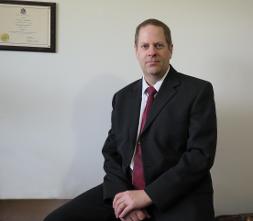 SILVERTIP is a locally-owned independent business. Thanks for your support !