Broken or Worn Gold Jewelry
Get more than face value for most pre-1968 coins
The few coins you see here, are worth over $70 !
All items are TAX FREE !
Call or Text for Current Prices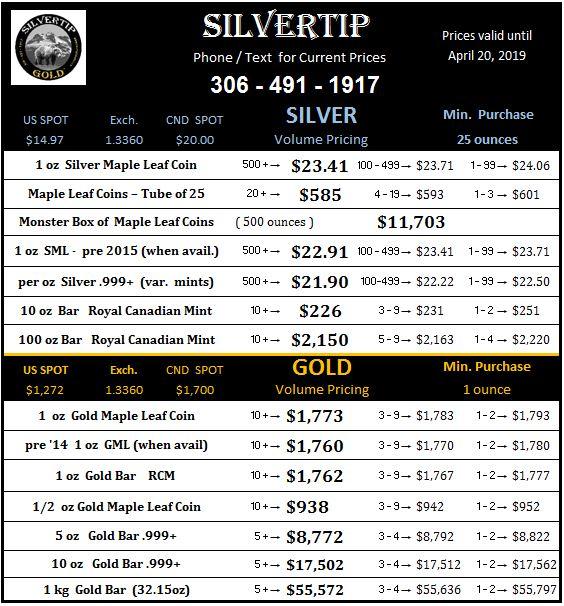 Why spend months trying to find the value of your old coin collections. Get your written appraisals here.
$35-$150 cash for Caps/Bridges
Silvertip is a small, locally-owned business. We do not have a store front, but offer you many ways to connect with you directly, person to person. Please contact us to find out how to have a face-to-face meeting, and if you're purchasing, take immediate possession of your physical gold or silver. And if you're selling, get paid in cash on the spot.
This is an informational video about the failing financial policy in the US. Although Canada is slightly better of in regards to the debt, if the US falls, are we not toofar behind?
Mike Maloney's "Hidden Secrets of Money" is the best series I've found, where he thoroughly explains what money really is, and how to preserve your wealth..... using history as his platform.
Investing is a serious endeavor, but every now and then, we need some humor to put a smile on our face. For those of us that remember Sesame Street, here's a great educational video about Bitcoin. We all know that Bitcoin will be worthless in the coming years, but in the mean time, a lot of people will honestly be dishing out their nickels to those shifty guys like Lefty. Have a watch